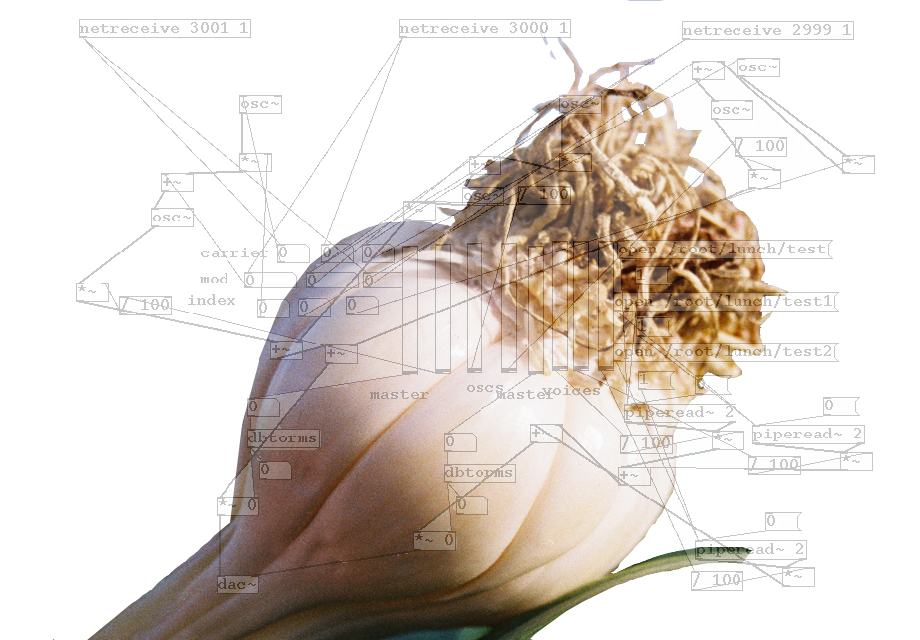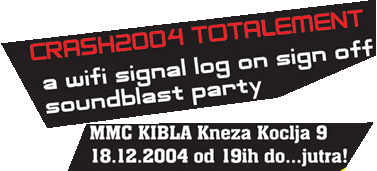 OPEN INVITATION - CALL FOR SOUNDISTS
RICHAIR2030 invites Maribor's PD patchable soundists for a night of sharing garlic richair and public wifi signals. RICHAIR2030 tours with their homemade wlan-wifi packed Lunchboxes. The lunchbox reads, codes and transmits Available public access wifi signal noise. Freely and Fairly distributed among participating soundists, the signal noise is further booted, boasted and blasted, uplifting us to CRASH2004, TOTALEMENT.

OPEN INVITATION - CALL FOR ROLLER GIRLS
\RICHAIR2030 calls for roller girls (and boys) of Maribor Rising from the ashes on the night of the crash, the roller girls carry rich air lunchboxes for a spin on the sound floor.

OPEN INVITATION - CALL FOR GARLIC
AFTER THE CRASH, SELL THE GARLIC. An open sauce garlic pasta noise party by you and for you. richair for yourself, richair for your neighbors, richair for the New Europe.