Taipei Biennale
11/04/2006-2/25/2007


Chinese
TAKE2030's parallel net media projects (including richair2030 and porta2030 are situated within freenetwork concept and open source protocols. During the Taipei Biennale, we call for Taiwan's open source community and network visionaries to join us in constructing a porta-network for the year 2030.
At the Taipei Fine arts museum, we are setting up a 12m (L) x 1.8m(W) x 1.1m (H) working lab where electronic gadgets, tools for network building and porta-pack-making textiles are on display. We invite programmers, hackers, tailors and knitters to use this working lab for meeting, consulting and foruming! Source codes are for sharing and building DIY networks.
PORTA2030's network system is developed by London-based Hivenetworks . Using an Asus WL-HDD box, 1GB compact flashcard, and Linux language for embedded computing, each HIVE device is capable of gathering content (webcams, microphones, sensors) and disseminating it (web server, audio/video live streams, bluetooth, wlan). At the same time, each HIVE device also acts as a node in the network, which means that it is capable of storing and forwarding data. While keeping pace with Hivenetworks' technical R&D, PORTA2030's Taiwan edition wishes to enlist Taiwanese data junkies to further develop PORTA2030's EXPANDED DIY network vision.
OPEN SOURCE OPEN NETWORK OPEN SOCIETY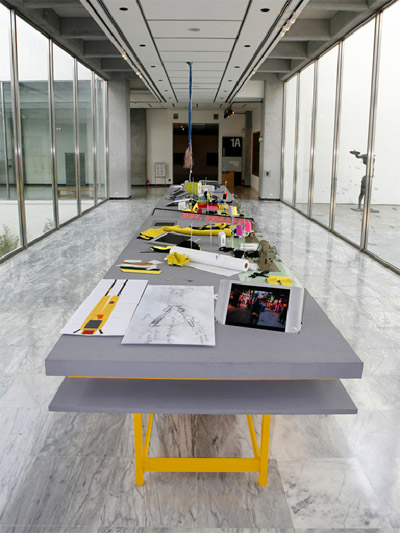 to view more installation pix


movies – link to 3 taipei installation movies (youtube)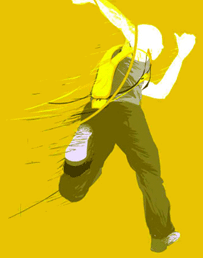 CONCEPT


PORTA PACK


PERFORMANCE


DIRTY YOGA


CREDITS



HOME